Get a Short and
Memorable
Domain Name in Minutes
Unique Domain Name Finder: Perfect Solution for Your Brand.
Unlock a world of potential domain names with just a few keystrokes. Simply enter the word, phrase, or initial domain name you're considering in the search box below, then hit the Suggest button. Remember, you can input multiple words or phrases - just be sure to separate them with a space. Prepare to be inspired by our innovative suggestions.
View Domain Pricing
Domain Suggestion Tool Benefits
Saves Time and Effort
Coming up with a suitable domain name manually can be a time-consuming process. However, using our domain name generator streamlines the search, saving you valuable time and effort. Instead of brainstorming countless ideas, the generator provides you with a vast array of options that you can choose from or use as inspiration.
Generates Unique and Memorable Names
A domain name should be distinctive and memorable to stand out from the crowd. Our domain name generator offers a wide range of creative suggestions, helping you find unique combinations that capture the essence of your brand or website. These suggestions can spark your creativity and lead you to discover a domain name that resonates with your target audience.
Improves SEO and Online Visibility
Having a domain name that aligns with the focus of your business or website can have a profound impact on your online visibility. Our domain name generator, takes into account relevant keywords and industry-specific terms, can greatly enhance your search engine optimization (SEO) efforts and improve your online visibility.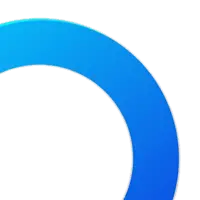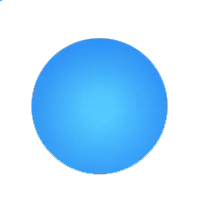 Free Add-Ons With Every
Domain Name
Explore the incredible benefits that come with each of our domain name services.
Experience the ease of staying connected with our free email forwarding service. Get your emails automatically forwarded to the address of your choice, ensuring that no important message is missed. This service allows you to receive your mails where you want them, simplifying communication.
Simplify the way you manage multiple domains with our powerful bulk tools. You can perform group updates, renewals, profile changes, and more with just a few clicks. It's domain management made easy and efficient.
Stay in control of your domain's DNS settings with our user-friendly DNS management tool. Modify your DNS records, manage subdomains, create email accounts, and set up website redirects. All of this with the convenience of knowing your data is secure and your DNS settings are in capable hands.
Easy To Use Control Panel
Our intuitive control panel is designed to make managing your domain a breeze. From adjusting settings, to setting up emails and managing DNS, everything is just a click away. This tool is designed with a focus on usability, reducing the complexity and making it perfect for both beginners and experienced users.
Ensure the safety of your online identity with our domain theft protection. This feature safeguards your domain from being hijacked or transferred out without your permission. With us, your domain is more than just a name; it's a secure digital asset.
Redirect your domain to any website or URL of your choice. Our domain forwarding service allows you to direct web traffic to where you want it to go. A great tool for branding, marketing or simply making sure your visitors find you easily.
Answers to Your
Top Domain Name Generator Questions
Browse Through The Most Frequently Asked Questions
A domain name generator is an online tool that generates creative and available domain name suggestions based on specific keywords, ideas, or preferences. These generators utilize complex algorithms to combine words, prefixes, suffixes, and other variations to provide users with a wide range of potential domain name options. Whether you're starting a new business, launching a blog, or creating an e-commerce site, a domain name generator can help you find an original and engaging web address.
Domain name generators employ various techniques to generate domain name suggestions. They can combine keywords, rearrange letters, or use other linguistic elements to create unique and catchy names. Some generators even provide additional features like checking domain availability and offering alternative extensions, helping you make an informed decision. By inputting relevant information or keywords into the generator, you can receive an extensive list of potential domain names in seconds.
Yes, you can use the domain name suggested by a domain name generator for your website. However, it's important to check the availability of the domain name and ensure that it aligns with your brand and business goals.
Many domain name generators offer free services, allowing you to generate domain name suggestions at no cost. However, some generators may have premium features or additional services that require a subscription or payment.
Yes, a domain name generator can assist with SEO (Search Engine Optimization). By incorporating relevant keywords into your domain name, you can enhance your website's visibility in search engine results. A domain name generator often considers SEO factors and provides suggestions that are optimized for search engines.
If the domain name generated by the domain name generator is already taken, you have a few options. You can try different variations or combinations of the suggested name, explore alternative TLDs (Top-Level Domains), or consider contacting the current domain owner to inquire about purchasing the domain.
Yes, many domain name generators offer customization options. You can input specific keywords, preferred lengths, or other preferences to generate more tailored suggestions. Customization features allow you to find domain names that better reflect your brand identity and target audience.